Interview Tomasz Wasilewski (United States of Love)
Amsterdam, Lloyd Hotel, Saturday 25 February 2017
Four Polish women try to steer their lives in a new direction in the United States of Love after the fall of the Wall. Although freedom beckons, other spiritual and cultural walls are standing stiffly. In the Amsterdam Lloyd Hotel, director Tomasz Wasilewski (1980) elaborates on, among other things, that female perspective, today's Europe and the Silver Bear he won with the film.
female perspective
A young, male director who takes on the role of four female characters. It sounds unusual, but for Wasilewski it was perfectly normal: "I remember the time of the transformation from a female perspective. Many families lived separately from each other. After the fall of the Wall we could suddenly travel all over the world. Many married men resigned and left for work in the United States, for example. It was difficult for them to return. After a few months, their visas expired, leaving them illegally staying abroad. If they returned to Poland, they knew they would not be able to return to America. So when they left, they stayed there for a long time, until they made enough money. That was also the case with us. At home there were only women. My mother and friends, my sister and her friends. So I only remember those years from their perspective. It was quite natural for me to tell this story like that."
videotapes
The absent husband. One of the women in the film goes through exactly the same thing. The video she receives as a message is taken from Wasilewski's life. It is his own father who appears in the picture. "For several years, our only contact with my father was these kinds of videotapes." The scenario took shape from his own memories, although the perspective didn't really matter to him at first: "I am mainly concerned with the perspective of people in general. When I write it's more about the essence of the characters. When I knew exactly how I wanted to fill that in, the female perspective seemed more complex and more fragile to me. The position of the man in society was stronger. My own mother, for example, did not work, but was the housewife. Not that they weren't equal, but she had a different position."
However, the women in 'United States of Love' do work. It emphasizes the changing times after the fall, according to Wasilewski. Women could start their own businesses, just like the character Agata in the film starts her own video store. Illegal, but because Poland at the time didn't care about copyrights, she was left alone to copy video tapes freely. Capitalism had also made its appearance in Poland. "The wind of changing", as Wasilewski calls it. "That's why I wanted to give the women in the film their own lives. This also allows them to pursue their own goals. And to reduce the difference between man and woman."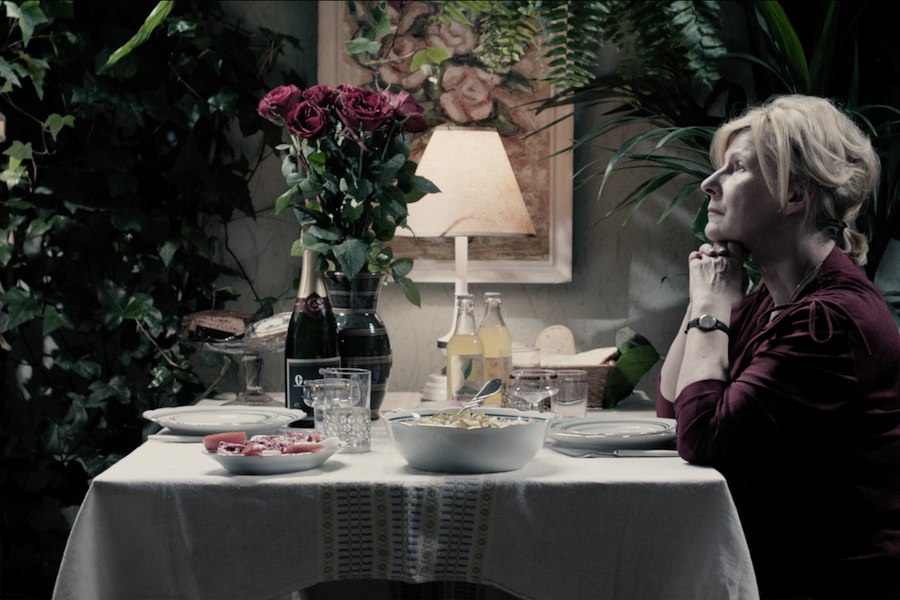 Bounty bar
The fact that the women ultimately do not find their freedom is not due to their being women, but for the director for a different reason. Wasilewski: "For me it's about the emotion. Character changes are less important to me. I am interested in precisely those moments when life is the most difficult for a person. That's why I don't see them as victims. They are people who struggle with life. If I had made a movie with male characters, I would have let them continue those emotions too. Because of the emotions, this film could also play today. Society has changed, especially outside the city, but the emotions have remained intact. But breaking open the Communist cage can deepen those emotions. Because of all the changes then, people's experiences became more intense. For example, I regularly watched German television and often only saw commercials. I once saw a commercial for the Bounty bar, on such a tropical island. Before the Wall came down, I never thought I'd be able to eat that bar or visit such a beautiful island. I was sure of that. The lack of freedom of choice made that impossible. After the Wall, everyone could suddenly experience that. That transition was very important for this film. For women, the changes may have been greater as well. Like the aerobics class from the movie. That was not possible before that. There were new ways to live your life. I remember that thrill of experiencing new things from my mother and her friends.
Oleg Mutu
Yet 'United States of Love' is not a nostalgic film: "I don't look at those times with nostalgia. I also didn't want to make a movie about the good or the bad of communism. I don't make political films. The characters must have a social and a historical background, which gives a sense of time without it taking over. I wanted to tell a story about time, but especially about the people who lived in it. That's why it was important for me to work with a non-Polish cinematographer, but who did experience communism. I've always been a big fan of Oleg Mutu (cinematographer of the film, known for '4 months, 3 weeks and 2 days' and 'The Death of Mr Lazarescu'; WL). I like his work. I called him, told him about this project and he immediately said he would like to do it. He gained his experiences of that time in Moldova and Romania, I in Poland. This created a universal story, rather than a Polish one. A story about people and their emotions. That makes it a story for everyone. And about everyone, not so much women.
Man at his purest
Ultimately it comes down to that. I am interested in the individual, not in a certain role pattern. When I introduce a woman in a movie, I don't do it because she plays an inferior role in relation to others. I always look out for broken characters. That fascinates me the most, in film and art in general. I always choose difficult and sad moments. Because at those moments, people are at their purest. And the most humane. In those moments, we don't have the strength to pretend. We do things we always thought we could never do. That's what I find so amazing about humans. Ultimately, those are the moments when we fight for ourselves."
Europe
A film like 'United States of Love' cannot be seen separately from the developments taking place in today's Europe. Where people experienced the birth of freedom after the fall of communism, we now seem to experience it the other way around. For example, the Polish National-Conservative government, installed in 2016, is again building walls of censorship, stricter lawmaking and power. According to Wasilewski, it is a movement that can be seen throughout Europe: "That is a bad development. In our past, when we were shut out of the world, life stood still. Society stood still. When communism fell, we finally became part of the world. And from Europe. That is very important to my generation. We could make choices and were given new opportunities. But now countries are closing again. Even by literally building walls again. That shift to the political right frightens me a bit. I want to be part of the whole world. I really consider myself European, although I also feel Polish. That feeling comes from my own memories of how I experienced the past. Today it seems as if we Europeans no longer think about how fortunate we are. We may have gotten used to it. But that does create cracks in what we have built."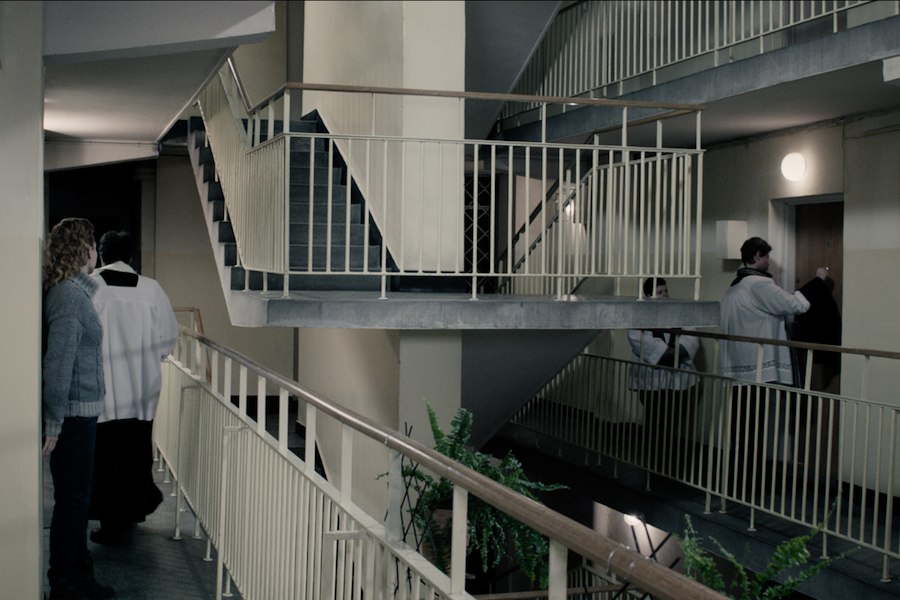 Fuocoammare
Although Wasilewski does not call himself a political filmmaker, film, and culture in general, has been given an important place to rebuild what has been broken: "Culture makes us more sensitive and aware of our fellow human beings. This is especially important in these complex times, with all its changes. Take immigration. We can't just say we don't want immigrants. We must be open to the other. I believe in that. Although the situation may actually be too complex. But the Poles, too, were once migrants when they tried to flee communism. It is, of course, a different situation and a different time. But it proves that not every immigrant is a terrorist. Film can show us that, as 'Fuocoammare' (the award-winning documentary that gives an insight into life on the Italian migrant island of Lampedusa; WL) did. Such films can show us that these are real people. People who have fled their country for perhaps the same reasons we used to, and with the same fear for their lives. History seems to be repeating itself."
Housing blocks and emptiness
The fear the people went through after communism was not much different. The turnaround brought at once so many new freedoms that any change was met with natural anxiety. Poland became the land of unlimited possibilities, an idea that is also exploited visually in 'United States of Love': "That's why I chose this setting. The large residential blocks surrounded by emptiness. What you see is wide open freedom. All women, and men, can leave their apartments and seek out that wide. But where would they go? That's a question I wanted to leave open to the public. Where would they go? And how would they survive that? This world, surrounding their own flat, is the only world they know. Freedom cannot just change our lives. At that time there was euphoria, but at the same time fear. We are always afraid of the unknown."
Meryl Streep
The cultural relevance of 'United States of Love' led to a Silver Bear in the Best Screenplay category at the Berlin Film Festival, with Meryl Streep as jury chairman. A confirmation in his own abilities for the filmmaker: "It is not easy to make these kinds of films, to finance them and to find an audience for them. When the film won the Silver Bear, it showed me that it is worth continuing to make these kinds of films. And apparently I did something right. The fact that the film was even selected for Berlin was already a huge victory. I'm a young filmmaker and suddenly I'm on the same page as the filmmakers I admire. At that moment, in Berlin, it seemed as if the Bounty bar from my childhood had finally come to me. It was a dream come true that my film was not only shown there, but that someone like Meryl Streep was sitting there in the front row watching my film."
Wouter Los